Explore the island of Ambergris Cayes
A Gold Standard Beach Front Retreat
Ambergris Caye Private Beach House Vacation Rentals - Sleeps up to 14 people
Welcome to Coastal Breezes, the perfect full beachfront getaway for your family and friends 
2 Properties  ~  1 Amazing Vacation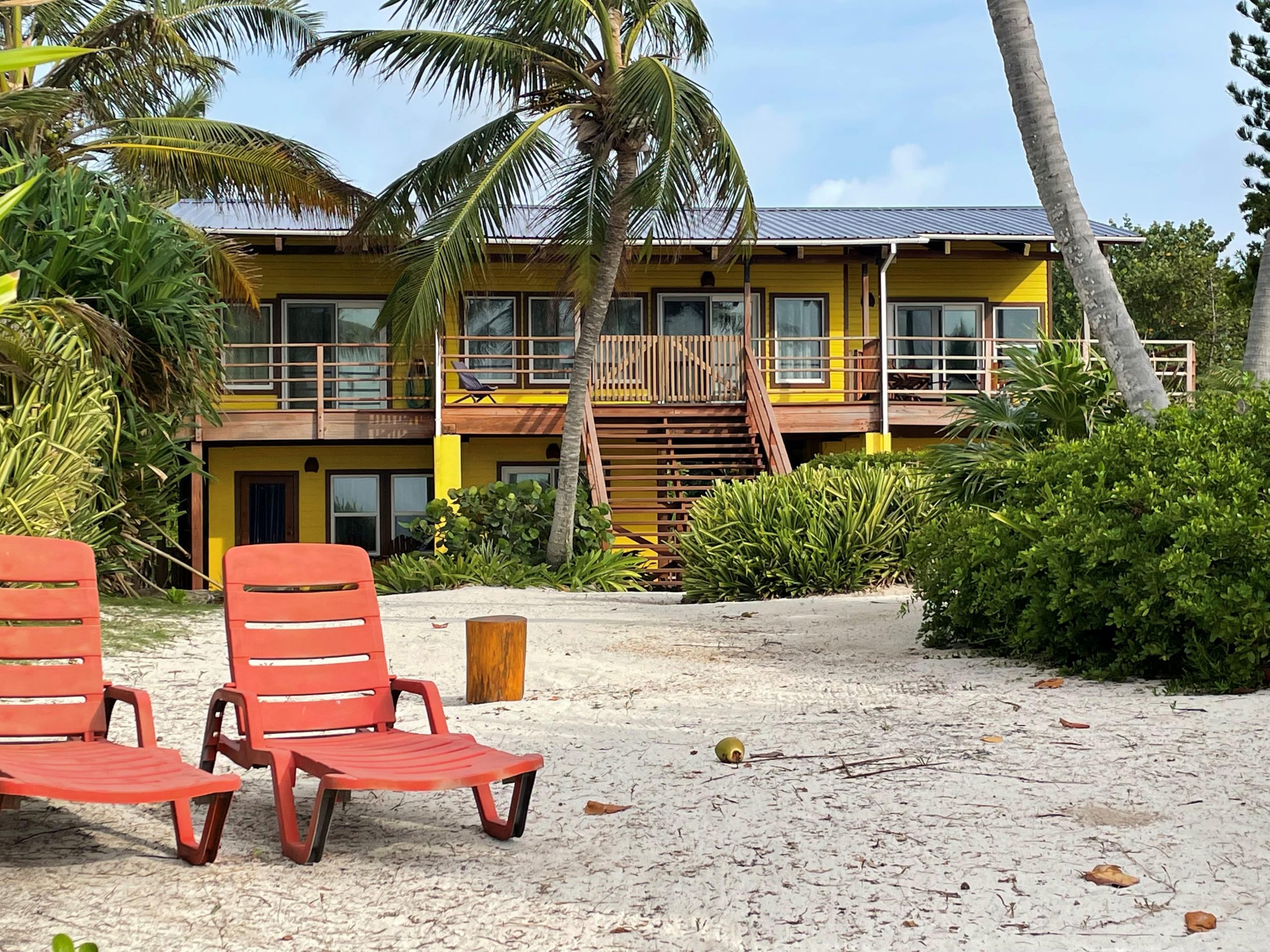 Coastal Breezes
Newly renovated, with the Main Beach House, Sunrise Suite and Coconut Casita - Coastal Breezes is a beautiful private getaway, only steps from the water, that sleeps 8 , has a private pool and other on-site amenities to enjoy.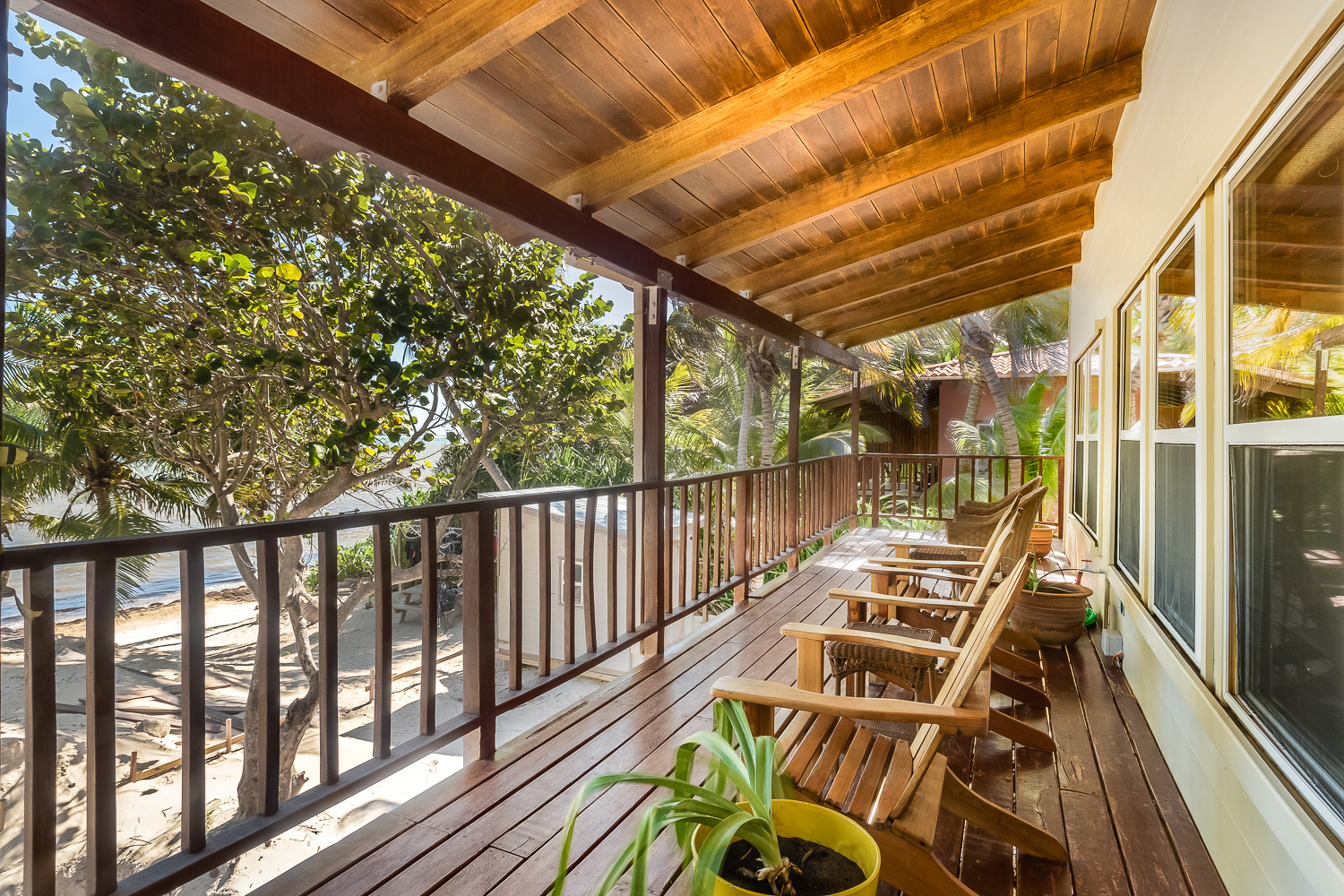 Agape Del Mar
Another gorgeous beach house, located only steps away from Coastal Breezes main compound. Sleeps 4-6 (pool and additional living/bed rooms under construction). Scuba/Tour kiosk right on site on our dock!

Come see, touch, and feel all the incredible variety available on Belize's largest island. From restaurant and night life in the town of San Pedro, to relaxing beaches full of sun, to the wonders of the ocean; we're excited to show you the vacation of your dreams.
Your island of adventure awaits.
Kim & Lee
,
"Stepped off the Belize Express and was not totally sure what to expect!! However, right from the first moment we were greeted & everything was perfect. As we pulled in through the gate at Coastal Breezes it was like a little oasis. The accommodations were very nice, clean & welcoming. The staff were friendly & efficient, they also arranged for us to go fishing. The boat picked us up right at the dock in the morning so that was great. We also used the kayak & it was no problem to paddle out to the reef while fishing. We stayed two weeks & loved every minute. We will definitely be back next year!"
Leanne & Jamie
,
"Wonderfully relaxing respite from Ontario Winter. New spacious unit with lovely sunrise views. Hosts arranged golf cart & picked us up at the water taxi. Took us to airport on departure day. Arranged lovely Valentine's Day floral bouquet from the only local florist. Housekeeper maintains things inside & out immaculately."
Clayton & Diane
,
"We were greeted at the San Pedro Airport and whisked us off to Coastal Breezes via golf cart. On Ambergris Caye, the roads are travelled almost exclusively by golf carts, which is part of the fun! Behind the unassuming gate of Coastal Breezes, we were blown away by the white sand, the dense jungle setting and an enchanting fresh water pool. We could hear the roar of the Caribbean Sea on the barrier reefs in the background. From the private dock, you can swim, snorkel, kayak or fish. We enjoyed the Coconut Casita. Very well appointed furnishings, a studio kitchen for quick snacks, a private deck catching the coastal breezes from the Caribbean Sea, and that wonderful view! This small resort is an exclusive, private, hideaway with all the amenities. It checks all the boxes. But the real bonus: the people. Thank you for making everything wonderful. From tips to getting there, to booking activities, to finding great local bars and restaurants. See you again!"
Diana
,
"If we could give Coastal Breezes 6 stars we would! The Sunshine Suite is 50 steps to the beach and the same to a wonderful freshwater pool within a beautifully landscaped secluded oasis. The unit was very clean and comfortable. It was outfitted with every amenity we could think of including robes, beach towels and an endless supply of fresh drinking water. The staff were amazing. The caretaker is very friendly, helpful and keeps the grounds immaculate. The sweet housekeeper cleaned the room daily (including our dishes!) and even made animals out of our towels. The secluded quiet property is about a 25 minute golf cart ride from the town of San Pedro, which is bustling with people. Thank you for a wonderful week!! We hope to visit again."
Louis
Sunrise Suite

,

" Coastal Breezes resort was perfect for our 5 days on Ambergris. They met us at the airport and helped us rent a golf cart making our arrival smooth. They provided super restaurant recommendations, helped us book our trip to the mainland (Xunantunich, zip-lining, cave tubing) and arranged for diving with a boat picking us up on their dock. I highly recommend Coastal Breezes and hope to visit again soon."
Michelle
,
"Beautiful studio casita on the ocean in Belize! The Airbnb itself was very clean and decorated just as pictured. It had kitchen supplies (plates, cups, silverware, microwave, and mini fridge/freezer) so we were able to have store/cook food while we were there. There was a grocery store that was only a two minute golf cart drive (or 10 minute walk) away, which had the basic necessities if you forgot anything or wanted food. The caretaker and daily housekeeper were very kind and respected our space. The grounds were very well maintained and the sand was very soft to walk on. It was a calm and relaxing location, right next to the ocean. Just as pictured. We were able to walk right out to the ocean to see the sunset in the morning from the dock. This location was perfect, because it was a few miles north of town it was not super busy and we were able to relax and enjoy the beach/ocean in solitude. Thank you so much for being such gracious hosts. We would love to come to Belize again and stay :)"